Pick the perfect Diaper in the perfect size






I would never, ever compromise on the comfort of my babies. And when it comes to comfort, nothing beats these soft new Pampers Premium Care Pants. Super soft, super comfortable, super awesome!
Tara Sharma


The softness of these pants is out of this world! But what I love most about Pampers Premium Care Pants is the S-curve. It lets my baby explore everything without fidgeting with the diaper.
Roshni Chopra


I only use Pampers Premium Care Pants for my babies because they are really the softest & the best! For my first baby I had to keep requesting relatives and friends traveling abroad to buy them for me.I'm glad they launched here & I love the S-curve ones. Very comfortable.
Priya

Love Pampers?
Leave a review and share your love with the world!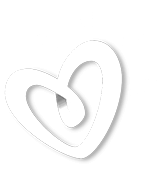 TOP
Contact Us FAQ Policy Payments Shipping Policy Terms Stores
© 2010-2018 www.firstcry.com All rights reserved