Looking for Dynamic Entrepreneurs to
Start Preschool
FirstCry Intellitots Preschool support system for Franchisees
The FirstCry brand is over a decade old and is a pioneer in the children's space. Backed by some of the India's leading business icons including Ratan Tata, Anand Mahindra , and by renowned investors like Soft Bank, FirstCry is an organization that understands the evolving changes in early education. The last few years has marked our entry into education with the launch of the FirstCry 'Intelli' brand.
With 'Firstcry Intellitots', Firstcry has taken the next big step into the education space and is committed to bringing the very best and latest the world has to offer in terms of early learning.
Firstcry Intellitots Mission
Make every child happy by delivering the best early childhood learning experience, while preparing them for the world of tomorrow.
Why Own a Franchise?
Investment friendly business plan
Be your own boss
Support from trusted partner – Firstcry Intellitots, to help run a smooth business
Low Risk and High ROI
Growing Preschool Market in India
The brand FirstCry is trusted by over 10 million parents
In India, the Preschool market is expected to grow at 23% CAGR in between 2017-2022* Source:
IBEF. https://www.ibef.org/industry/education-presentation
The Firstcry Intellitots advantage
Trusted by Franchise Partners : 400+ happy and successful FirstCry store franchise partners.
 Loved By Parents: Strong community of over 1.6 Crore+ parents every month.
 High ROI : A high profit margin business model with a 2 year operational break even & a 3 year pay back*
 Strong Support System (marketing, operations and academic support)
Huge parent reach in addition to extensive support with unique community building and engagement strategies
 Success Stories: Many proven successful businesses have been launched under the FirstCry Umbrella.
Why Firstcry Intellitots?
55+ Preschools in 2 Cities
30,000 Happy Intellitots
Forbes – Great Place to Study
New Age Curriculum – Nurturing children emotionally, socially, physically and intellectually.
Happy Parents rated us 4.5+ On Google Reviews
How to be part of Firstcry Intellitots family?
Fill the franchise form on the website.
Our Franchise Business Manager will get in touch with you within a week and answer any questions you may have about the Firstcry Intellitots franchisee
The franchise business manager will also take you through investment and space along with all the essential requirements for starting your Intellitots center.
So, take the next step and fill the form.
Preschool Franchise Enquiry Form
Start Learning Online, Continue Offline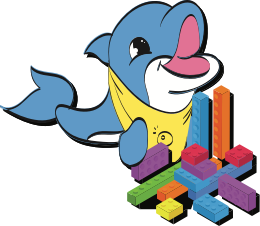 Hear it from our Parent Partners

Rashmi S, M/o Arya (4.4yrs) & Arjun (3.5yrs)

After approaching many schools I can say Firstcry Intellitots Preschool as No.1 Preschool. As my sons, Arya is energetic the whole day I wanted him to utilize his energy in a useful way & this has been fulfilled by Firstcry Intellitots.

Ms Sharadha, M/o Lavith, Nursery

Everyone in the school has a very friendly approach towards the kids. Welcoming the kids with a broad smile is something I like about Firstcry Intellitots. This school is great if wish to boost child's knowledge.

Firstcry Intellitots Preschool, West Marredpally

Parents talk about how Firstcry Intellitots Preschool gives their child's future a bright start!

Firstcry Intellitots Preschool, Jubliee Hills

Hear about how Firstcry Intellitots teaching innovative education methodology today to meet the challenges of tomorrow!

Firstcry Intellitots Preschool, Manikonda

Watch and know more about what parents and students feel about Firstcry Intellitots Preschool.
Thank you for your enquiry.
We will get back to you!