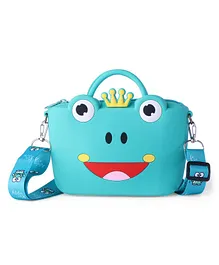 Reviews
All Users
Verified Buyers
SORT BY
Showing 2 of reviews
Isshwarya
1/24/2020 7:53:34 PM
Verified Buyer
"Excellent Choice"
Good quality.. Nice colour.. Perfect fit.. My 2 yo found it comfortable. No doubt, go for it.
Do you find this review helpful?
0
Thank you for your Feedback
Anuya
11/8/2019 10:01:42 AM
"Savior And Best Companion Of Motherhood"
Anmol has been of d most useful product I hv ever purchased for my little one..its perfectly designed for the indian whether and bright n colorful as per the indian taste..Also ths ergonomically designed carriers are extremely comfortable fr the baby and d wearer as well..one can easily carry the baby fr hours together in anmol and nt feel tired at all..i wud always cherish those anmol moments while sleeping cuddling traveling and taking babywearing walks...Anmol has been a great savior on our vaccination and unwell days and sleepless nights..once in d anmol carrier it s just a matter of few minutes and the baby wud stop crying and another few minutes he wud be asleep..Now My boy is a 2 yrs old naughty toddler who keeps running all over the place bt stil wen I take out my anmol carrier he jumps into it and enjoys his mommy time snuggling in my anmol..Thanks anmol..
Do you find this review helpful?
0
Thank you for your Feedback