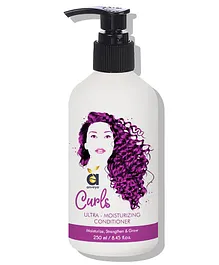 Anveya Curls Conditioner - 250 ml
795.01
995
(20% Off)
Anveya Curls Conditioner - 250 ml Reviews
All Users
Verified Buyers
SORT BY
Showing 3 of 3 reviews
Esha
6/13/2021 11:50:28 AM
Verified Buyer
"Great Product"
I wasn t expecting as much of a good result as it actually gave. This is a good conditioner and made my girls look better and so much more hydrated. I didn t even apply regular mousse after this. It was sufficient for a stay home was day. It s worth its price and the packaging is pump out so is easy to use
Do you find this review helpful?
0
Thank you for your Feedback
.
5/16/2021 2:25:32 PM
Verified Buyer
"."
Very-good-product-very-good-quality-hair-soften-very-much-after-use-of-Anveya-curls-conditioner
Do you find this review helpful?
0
Thank you for your Feedback