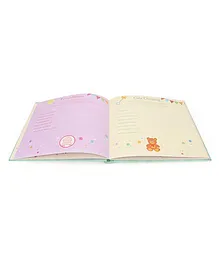 Archies Baby Record Book - Green
449
Archies Baby Record Book - Green Reviews
All Users
Verified Buyers
SORT BY
Showing 3 of 3 reviews
Suchetana
4/7/2018 3:32:53 PM
Verified Buyer
"Excellent One"
Lovely record book with pages for photo and every details you want to remember about your little one. every parent should have it
Do you find this review helpful?
0
Thank you for your Feedback
NB
3/26/2018 9:26:02 AM
Verified Buyer
"Awesome Gift"
Archies baby is what I have been gifting new parents for many years. No other baby book can beat this in terms of quality and use. Go for specific book for boy or girl if you want, or go for this green book if you need to go gender neutral! Will buy again and again.
Do you find this review helpful?
0
Thank you for your Feedback