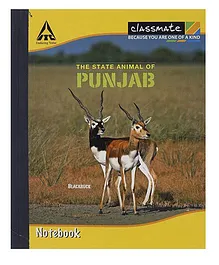 Classmate Hard Cover Double Ruled Notebook - 92 Pages
22
Classmate Hard Cover Double Ruled Notebook - 92 Pages Reviews
All Users
Verified Buyers
SORT BY
Showing 1 of 1 reviews
Sreeprakash
5/26/2017 10:18:32 PM
Verified Buyer
"Order Review (Not Product Review)"
Service of Firstcry was prompt. But packaging is said to be horrible. Courier partner did not deliver to the address. He called me and expressed his inability to deliver to my address. I had to request him to deliver it to my friends shop, 16 kms away from my address. Product is delivered two days back, but I have to go and collect it next week..... Two suggestions. 1. Packing should be good. 2. Delivery to the requested address to be ensured.
Do you find this review helpful?
0
Thank you for your Feedback