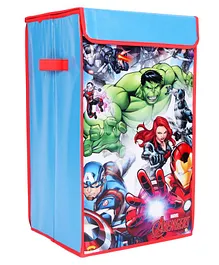 Marvel Avengers Folding Toy Storage Box - Blue
661.48
719
(8% Off)
Marvel Avengers Folding Toy Storage Box - Blue Reviews
All Users
Verified Buyers
SORT BY
Showing 1 of 1 reviews
Rushabh
10/14/2020 4:30:26 PM
"The Most Spacious Storage Box Ive Come Accross"
The best quality storage box that i have bought so far. The space in this box is humongous, making it perfect to store so many toys that keep lying around the house. Deep storage space is available and it is easy to pick toys from inside. also it has a nice handle on the side to move it around.
Do you find this review helpful?
0
Thank you for your Feedback