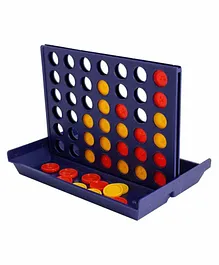 RLS Solutions Portable Connect 4 Board Game - Multicolor
355.10
650
(45% Off)
RLS Solutions Portable Connect 4 Board Game - Multicolor Reviews
All Users
Verified Buyers
SORT BY
Showing 2 of 2 reviews
Sneha
6/3/2021 6:46:31 PM
Verified Buyer
"Great Product And Best Price!!"
The product quality is great and the price is too less for the quality of product. my kid loves to play with this and I cant find more words to praise the product. Take my word and buy it without thinking twice.
Do you find this review helpful?
0
Thank you for your Feedback