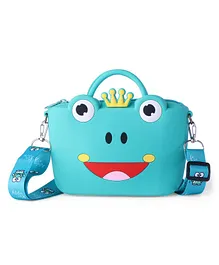 Reviews
All Users
Verified Buyers
SORT BY
Showing 1 of reviews
Andre Gomes
2/21/2016 1:59:32 PM
Verified Buyer
"Review Of "Tomy Inside Out Anger Small Figure""
TOMY, the Japanese toy, merchandise and entertainment company brings to life Riley's five emotions - Joy, Sadness, Anger, Fear, & Disgust, and their colorful personalities as appearing in the animated film. The five emotions come in a variety of different sized figures, making them ideal for role playing, reenacting favorite scenes from the movie, as well as collecting. Review of "Tomy Inside Out Anger Small Figure" "Tomy Inside Out Anger Small Figure" comes with his own memory sphere featuring one of Riley's angriest memories. The figure is well translated from screen to toy and looks fantastic. The sculpt is well articulated and the paint application is crisp. The figure includes ball-hinged shoulders, and includes a removable "temper" flame. The figure is partially translucent with the bulk of the semi-transparent plastic appearing on the head and appendages. The translucency is intended for lighting up/ glowing, when placed near The Console (sold separately). The memory sphere can also be used with the Headquarters playset (sold separately) by placing it in the projector and watching the scene on the Consciousness Screen. I highly recommend the "Tomy Inside Out Anger Small Figure" to anyone from kid to collector.
Do you find this review helpful?
0
Thank you for your Feedback