Share your Mobile No. and
Get a call back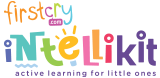 What You Get

Ages : 2-3 Years
Clever Creators
Contents of the Kit
4-6 activities, 1 Story Book, 1 Learning Calendar and loads of fun!
About this Kit
Then this month's Intellikit about the Elves and the Shoemaker' is just what you need! From sorting out gifts and filling up food baskets to crafting a cute pair of elf shoes, hours of fun are guaranteed with this Intellikit. Your child is in for a fantastic learning experience!
shop now

1. Select Age Group

Clever Creators (2-3 Years)

2. Subscription Length

3 MONTH SUBSCRIPTION

1125

1000

875

Maximum
Savings

Price per box

500

1000

1500

You pay

2999.95

4497

33.29% OFF

Buy now

6 MONTH SUBSCRIPTION

1125

1000

875

750

625

500

Maximum
Savings

Price per box

500

1000

1500

Month 1

Month 2

Month 3

Month 4

Month 5

Month 6

You pay

4874.75

8994

45.80% OFF

Buy now

Or
Choose our Trial Kit to sample the activities

Trial Box

2 Activities, 3 Intellicards, 3 Worksheets,
A Sample Calendar and A Sample Tracker




Buy now
MRP incl. all taxes
tested by parents

FirstCry.com - Asia's Largest Online Baby and Kids Store, is India's largest online shop for new mom and baby products, offering top of the line discounts on renowned national & International brands. Some of the most reputed brands available on FirstCry.com include Chicco, Graco, BSA, Johnson & Johnson, Medela, Pigeon, Fisher - Price, FunSkool, Lego, Disney & Barbie. FirstCry.com offers the widest range to chose from, boasting of over 2 Lakh Baby & Kids products. Customers can avail benefits of free Shipping as well as CoD(Cash on Delivery) on purchase from the website. © 2010-2021 www.FirstCry.com. All rights reserved. This website can be best viewed in resolution width of 1024 and above.

TOP
My Coupons
Shortlist

Compare, consider and buy products you saved

Recently Viewed

Keep track of products you were viewing

Quick Re-Order

Quickest way to find and re-order the products you love!

Track Order
Be in Touch
Please enter your Order Number below.
To check your order number you can either check your Order Confirmation email or login to your account and check your order history.
To get in touch with our customer care team regarding any queries or assistance, click
here
5