The Miss Mary Mack song is a popular clapping game created by African American children decades ago. However, it is now played across English-speaking countries and has quickly become a children's favourite. The clapping game is played with two children sitting or standing in front of each other and clapping their hands together to a rhythm. It was first attested in Counting Out Rhymes of Children by Henry Carrington Bolton in 1888. It is also called the most popular hand-clapping game in the English-speaking world. The song was then adopted by Americans, and hence we see that even the 4th of July is mentioned in the rhyme. It is believed that Mary Mack is a reference to the warship USS Merrimack named after the Merrimack River. There are multiple theories, but one thing is sure; children love this clapping nursery rhyme!
Lyrics Of Miss Mary Mack In English

 
The lyrics of the Miss Mary Mack poem are:
Miss Mary Mack, Mack, Mack
All dressed in black, black, black
With silver buttons, buttons, buttons
All down her back, back, back.    

She asked her mother, mother, mother
for fifty cents, cents, cents
To see the elephants, elephants, elephants 
Jump the fence, fence, fence.
They jumped so high, high, high
they reached the sky, sky, sky
And didn't come back, back, back
Till the 4th of July ly ly.    
She asked her mother, mother, mother
For 5 cents more, more, more
To see the elephants, elephants, elephants
Jump the door, door, door.
They jumped to the flow flow flow
they stubbed their toe toe toe
and that was the end end end
of the elephant show show show.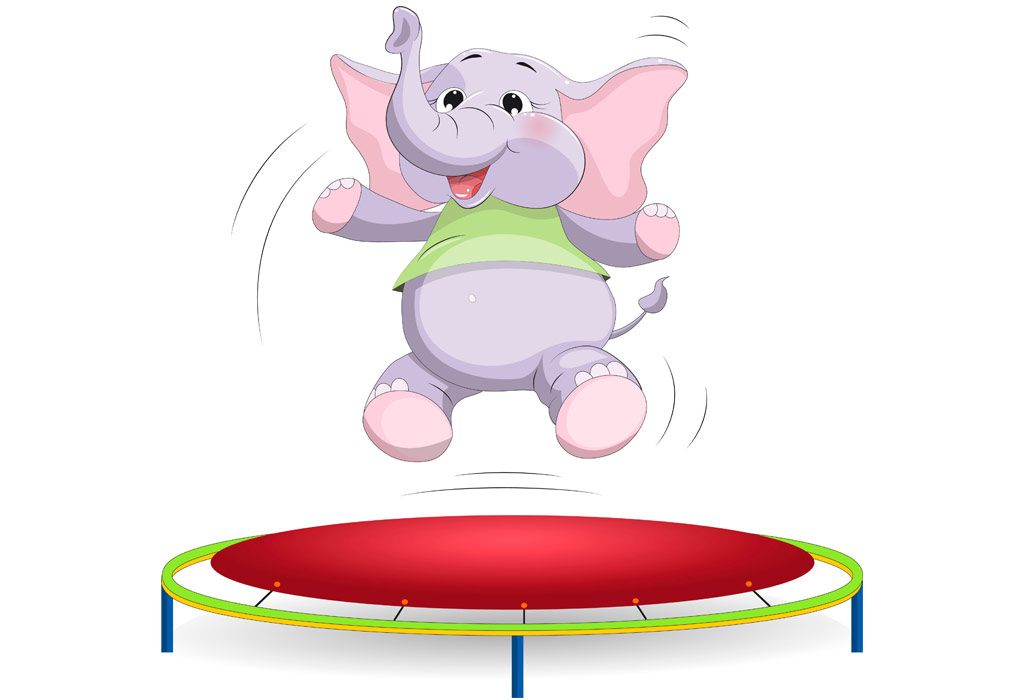 What Will Your Child Learn From Miss Mary Mack?
Your child will learn rhyming words, sentences and verses. You can also teach your little one to dance or clap to the rhythm. The song will help with your child's understanding of rhythm and beat. Sing and dance with your little one to this nursery rhyme. You can even play the clapping game with your child.
Another thing the nursery rhyme teaches little ones is that imagination is never limited to what we see in the world around us. The poem talks about elephants flying and jumping, which isn't possible in reality. Teaching our children that anything is possible and that imagination and dreaming are good encourages them to think outside the box. It is important that children think out of the box as this allows them to explore the unknown. After all, every world-changing invention was just a dream or an out-of-the-box idea that someone had. Our brains are powerful tools which can conjure up the most amazing inventions and dreams. Let creativity and imagination flow!  
Theme Of The Rhyme Miss Mary Mack
The theme of the Miss Mary Mack nursery rhyme is imagination and creativity. The song's purpose is to be a clapping game song and to encourage little ones to be creative and let their imagination run! The nursery rhyme talks about an elephant show where the elephants do things like flying and jumping as high as the sky. This is not possible in the real world, but as we know, anything is possible in the world of imagination!  
Rhyming Scheme Of Miss Mary Mack

 
The rhyming pattern of the Miss Mary Mack nursery rhyme is:
The introductory verse of the nursery rhyme is AABA. 
The rest of the nursery rhyme uses repetition, alliteration, and rhyming words for poetic effect.   
Can you find any more patterns in the nursery rhyme?  
Words That Your Child Will Learn From Miss Mary Mack

 
Some words your little one will learn from the Miss Mary Mack nursery rhyme are:  
Dress

Buttons

Fifty

Cents

Elephants

Jump

High

Sky

Flow

Stub

Toe

End

 
Suggested Activities

 
The best way to encourage your little one to learn and engage with you is through fun and exciting activities. Children's brains are hyperactive and creative. Everything around them is new, and they find everything interesting and exciting. It is important that you encourage this excitement and interest. Let them be creative and let their minds explore the world around them. Below are a few activities you can do with your little one to encourage creativity and imagination.  
1. Create
Give your child a piece of paper and crayons.

 

Assist them in drawing something from their imagination.

 

It can be anything, a unicorn with wings or a simple circle.

 

Then, give them some colours and encourage them to colour the sheet however they wish.

 

Watch their creativity and imagination flow!

 
2. Imagine
Play a game of storytelling with your little one.

 

Set some rules first. The only rule is that there are no rules. Your child can make a frog grow wings, or a bird grow horns. There are no limits!

 

You must start with a sentence. It can be anything, such as, 'There was a cat in a jungle'.

Then encourage your child to come up with the next sentence.

Keep going back and forth with your child, each adding 1-2 sentences.

You can record your activity if you wish to and watch a unique and interesting story unfold!
FAQs
1. Does the Miss Mary Mack nursery rhyme make sense?
Ans. Not all nursery rhymes or stories are meant to make sense. This particular rhyme is a song used for a clapping game!  
2. When can I teach my child the clapping game?
Ans. Clapping is one of the first skills a child learns. You can start teaching your child the nursery rhyme as soon as you feel they are ready to do some serious clapping.   
Also Read:
Peter Piper Nursery Rhyme for Children
Little Miss Muffet Rhyme with Lyrics for Kids
Wee Willie Winkie Rhyme for Nursery Children