If you remember discussing an important math concept with your friend the day before the exam and saying, "I'm unable to follow this. What to do?" then you must also remember your friend explaining the concept to you in a way that you managed to understand it immediately!
Well, friends are important, especially the ones that explain solutions to difficult problems extremely well just before the big exam! *raise those hands, friends!* This is what peer learning is all about – Students/friends interacting and discussing their ideas to make the learning process easy. Keep reading to know more about peer learning.
What Is Peer Learning?
Peer learning is a practice that allows kids to get together and interact to achieve educational goals. This type of learning allows the kids to connect and collaborate on their ideas and exchange their knowledge.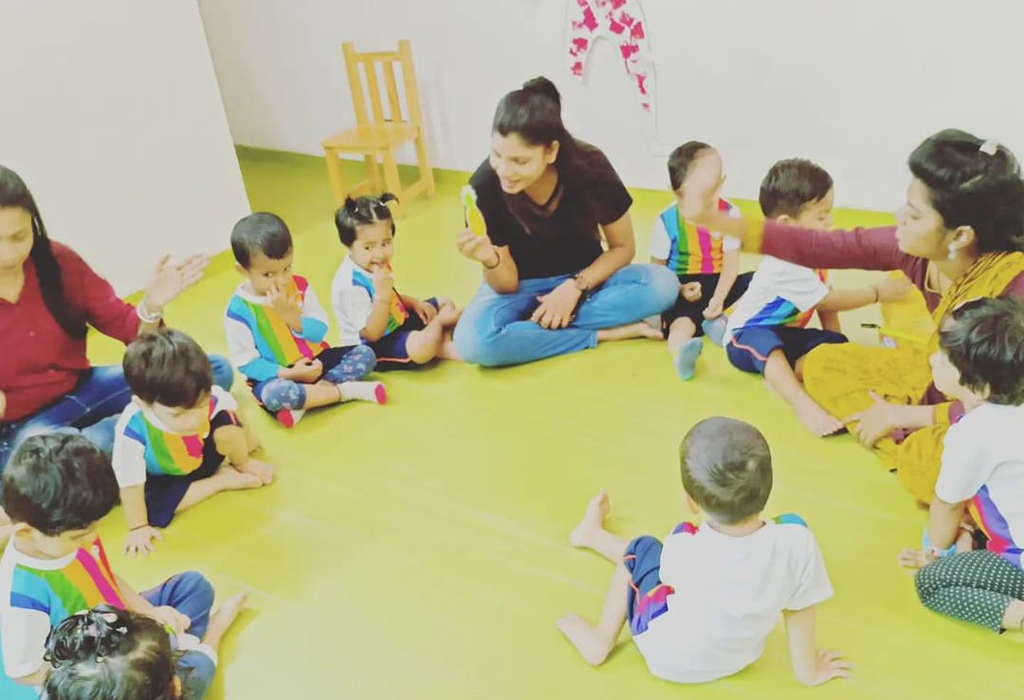 Jyothirmai Gajjela from Intellitots curriculum team says, "peer learning is encouraged at Intellitots preschools by dividing the children into small groups for activities, which helps in achieving multiple objectives through fun and engaging activities."
These objectives include:
Interaction with peers (Communication)
Sharing and cooperation (Collaboration)
Problem-solving skills (Critical Thinking)
Enhancing creativity
Inculcating compassion
Building a sense of accomplishment (Confidence)
What Are The Benefits Of Peer Learning For Preschoolers?
It fosters their communication skills.
It helps them broaden their outlook and get inclusive.
It improves their confidence and helps in making them independent.
It helps them to get better at planning and organising.
It allows them to learn concepts and explain them to their peers. Thus, students learn better.
How Does Peer Learning Work?
You all will agree that teaching is more than just handing out answers. So, when students explain topics to each other, there's always a heightened sense of responsibility, apart from understanding a concept for life!
What Are The Ways To Encourage Peer Learning Amongst Preschoolers?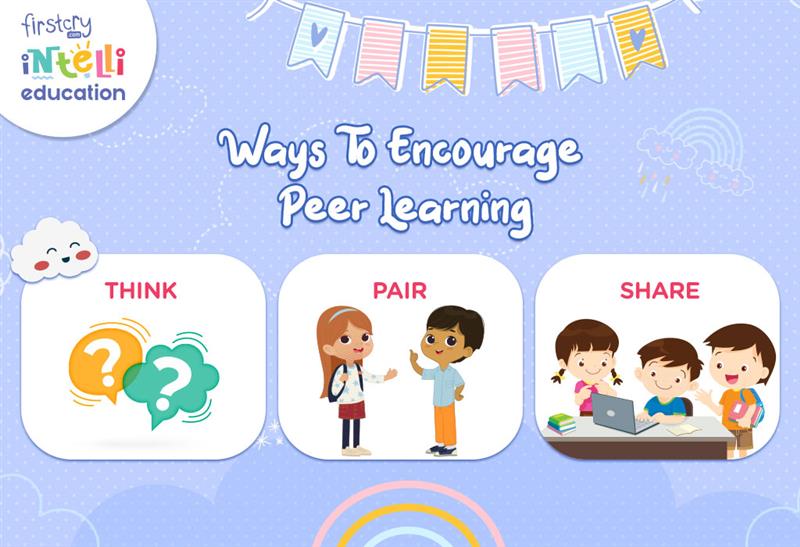 Here's best way, according to the educators at Intellitots, to encourage peer learning among preschoolers:
Thinking: Think about ways to encourage children to learn
Pairing: Pair the kids into groups so that they can interact
Sharing: Let the kids interact and share their knowledge with each other
Here are some strategies to encourage preschoolers to interact with each other:
1. Group Learning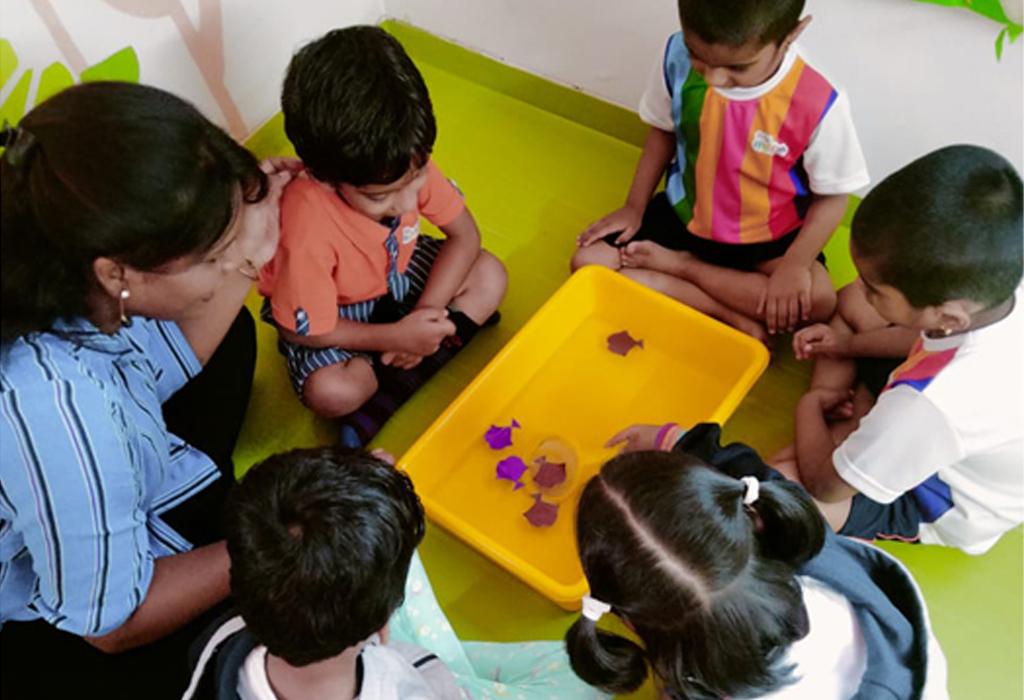 Make a group of 4-5 children. Get to the children's level, start interacting, and include all the students in the conversation. You can also engage the children in role play and tell them what they should do or talk about. When you see that the children are performing well, just gently get yourself out of the equation.
2. Sharing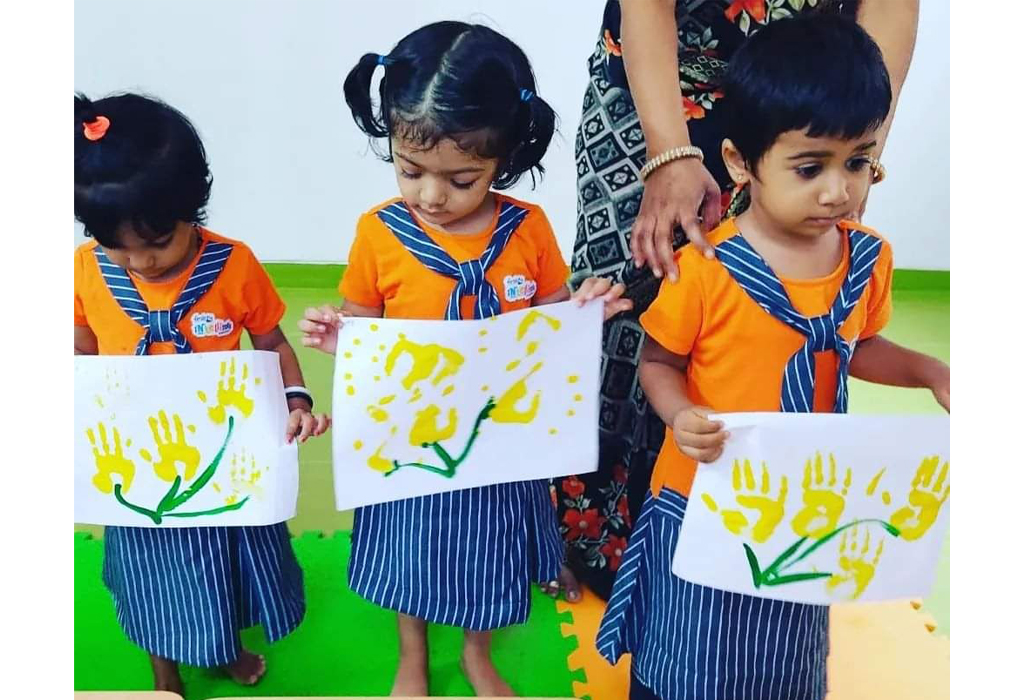 Arrange for kids to have an art/craft activity day. Make sure you limit the stationery material so children have no option but to share, e.g., one pair of scissors, 1 set of crayons, 1 bottle of glue, etc. Avoid providing children with a large working space. Instead, give them a small and common working space where they can sit together, share things and interact while working.
3. Teaching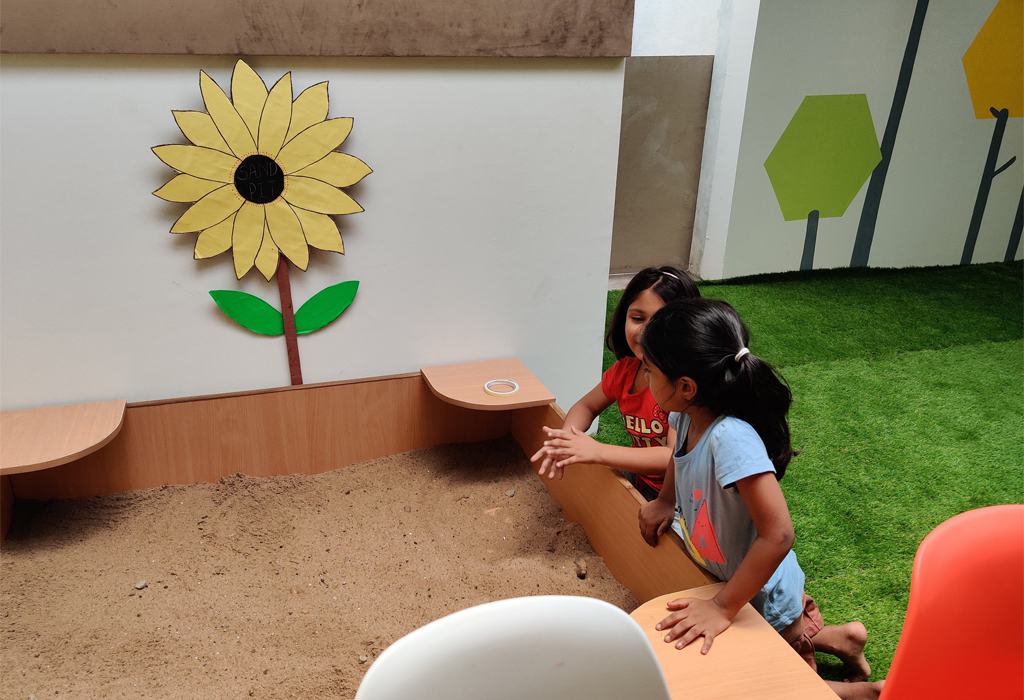 Pair the students up based on their expert areas. Now ask the first kid to teach the other kid what they know and vice-versa, e.g., pair the kids in such a way that if one excels at art and the other in poem recitation, they can help each other.
Activities To Encourage Peer Learning
Here are a few activities shared by Jyothirmai Gajjela from the Intellitots curriculum team that can be used to encourage students to learn. Kids will love performing these activities with their friends/classmates.
1. Water Play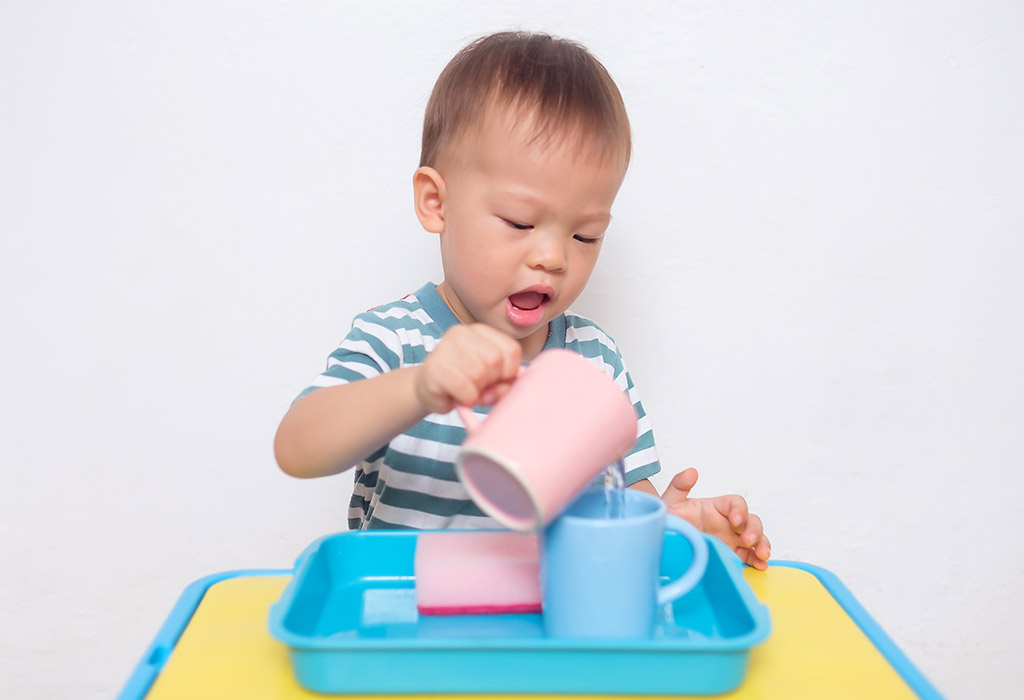 Fill small tubs with water for small groups of children. Make sure there are three to four children in one group.

Provide small mugs, bottles and glasses to the children.

Guide children on how to fill, pour and transfer the water from one container to the other as a group task.
2. Sensory Ball Play

Prepare

handmade balls using materials like yarn, rope etc. You can also add plastic balls, sponge balls, footballs, and basketballs.

Now keep all the balls in a large tub and encourage the children to play with the balls freely.

Tell them how to bounce the balls, throw them and let them explore them.

Now provide a tub of balls to each group with around four members in one group.

Ask each group to separate the identical balls from the tub.
3. Bowling With Pins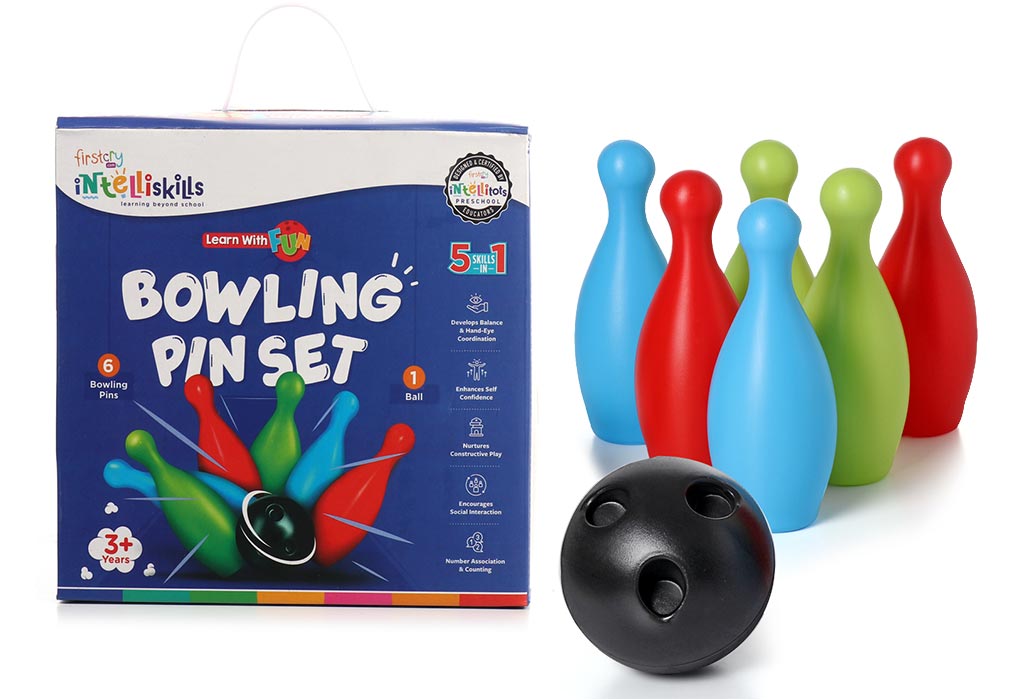 Check the play area for any sharp objects before calling the children.

 

Draw two bowling lanes on the floor using chalk.

 

Draw the line at the beginning of each lane so the children know where to stand while rolling the ball.

 

At the end of each lane, arrange the

bowling pins

just as the real bowling pins are arranged.

 

Pair up the children and ask them to hit the pins with the bowling ball provided in the box.

 

Each pair will get a chance to hit twice or thrice based on the number of pairs.

 

Get your child rolling towards success today! Grab your Intelliskills Bowling Pin Set now and watch them level up their gross motor skills and hand-eye coordination while having a blast!"

 
4. Sorting Game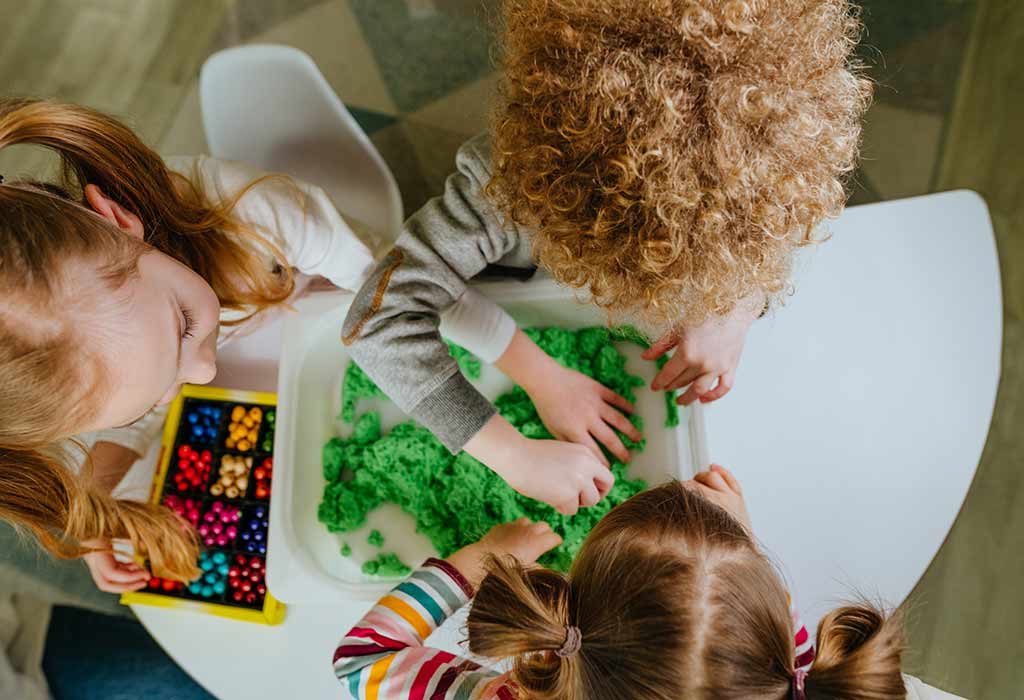 Pair the children up or divide them into groups.

Give them a basket with mixed beads, like big beads, small beads, and beads of different colours.

Ask some pairs to sort the big beads while the other pairs try to pick only the red beads.
 There are numerous ways in which you can engage kids in peer-to-peer learning. Peer learning not only makes the learning process fun for students, but also helps them sharpen some essential skills and, of course, build healthy relationships with their peers; this is what all the educators at Intellitots believe!
How do you plan to facilitate peer learning for your students/children? Share your ideas with us in the comments below!